---
Speakers
Principle Architect, General Electric
Gary Crisci is a Senior Financial Systems Leader and Oracle ACE Director with over 20 years of finance and IT experience, specializing in enterprise management software systems. During his career, Gary has held various positions as a consultant and industry professional working for...
Read More →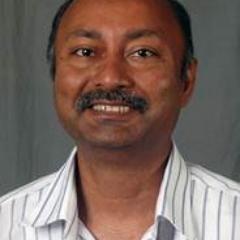 Enterprise Cloud Architect, Oracle
Shyam V Nath is author of the book titled Architecting the Industrial Internet. He is Oracle Cloud Infrastructure (OCI) Certified Architect. He specializes in IoT, Blockchain and Big Data Analytics for industry domains like Industrial Manufacturing, Aviation and Healthcare. Shyam...
Read More →
---
Tuesday March 20, 2018 2:30pm - 3:20pm
5-Rm 105